BETTER BAR. BETTER PLANET.®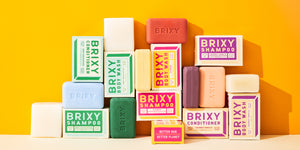 Compare our concentrated bars to high-end hair and skin care products and you'll see how much we're packing into our little bars of joy.
Learn more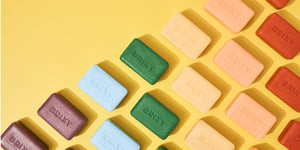 "The shampoo bar is incredible.
I didn't expect it to suds so well
or feel so clean.
★★★★★
-Laurie C., Hairstylist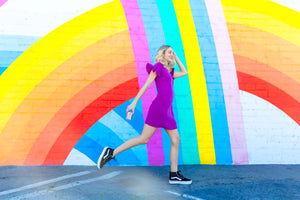 "Loved the Brixy shampoo bar.
Made my dry hair feel amazingly
soft and clean.
★★★★★
-Sarah G., Del Mar, CA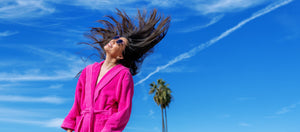 "Finally got to use
my fancy Brixy bars -
my hair is so soft and luxurious!
★★★★★
-C. Morgan, Actress

DOING BIG THINGS:
THE CREATION OF OUR NON-PROFIT >>> ECOEVO.WORLD
Since day one, BRIXY has pledged to use its business as a force for good. This led to ECOEVO, a non-profit organization BRIXY founders created.

BRIXY donates 1% of sales to support ECOEVO and their mission to replenish the planet, safeguard against climate change, and restore the beauty of natural habitats. They do this through tree and flower planting initiatives, enlisting a network of college students to evangelize for the planet, and offering ways we can all take small steps to consider the safety of our planet as we go about our daily lives.
More about ecoevo

TWO BEST FRIENDS DISRUPTING ANOTHER BEAUTY & WELLNESS CATEGORY
BRIXY was founded by two best friends well-versed in creating safe and effective personal care products. With their first company, Thinkbaby & Thinksport, they used their expertise to identify product categories with harmful chemicals and create safe alternatives, helping lead the safe products movement. Along the way, they introduced a line of award-winning mineral-based sunscreens, amassing a loyal following and disrupting a product category in need of safe alternatives.

With their next chapter, BRIXY, you'll find the two best friends continuing their heritage of creating mindfully-made formulas and taking on another big issue – the disposable plastic crisis.
The Brixy Team