Beauty Conscious
BRIXY bars deliver an exceptional experience leaving your hair looking healthier and your skin feeling softer after just one use.
Mindfully Made
Made of only the cleanest ingredients for a better bar. 
Planet Friendly
Our packaging is plastic free, always. One BRIXY bar will last as long as two plastic bottles of conventional personal care.
Using BRIXY Bars
You may be curious about the whole BRIXY bar experience, especially if you haven't used a shampoo or conditioner bar before. Take a breath and rest easy, our BRIXY bars are simple and delightful to use – and not all that different from conventional products (except without all the plastic waste)!
Our Clean Ingredients
From our gentle cleansers to our super hydrators, BRIXY bars are full of clean, high-performance ingredients. We value transparency and invite you to take a closer look at each of the ingredients we use. It may leave you wondering how we got so much good stuff in such a cute little bar!
Customer Reviews
Write a Review
Ask a Question
09/22/2022
Misty

United States
First time shampoo bar user
The coconut vanilla starter pack which includes, shampoo, conditioner, and body wash has been life-changing! Not only do these products have a light smell which I like because heavy scents give me headaches but it feels so nice and smooth on my skin and in my hair. I can see and feel a difference with the environmentally friendly products I have been choosing lately, also I've been using the bars for a couple of weeks and they are still in good shape, I recommend giving them a try!
09/09/2022
Josh

United States
Great product!
My first experience with a shampoo bar and I don't think I'll ever go back. It lasts forever and my scalp has never been so healthy.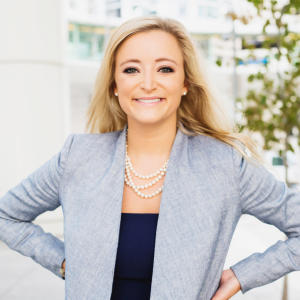 K
09/05/2022
Kelsey

United States
Perfect for travel!
So great! Really like it for travel as I'm always concerned my travel shampoo and conditioner are going to leak in my luggage. Hair felt super clean and shiny (also used the conditioner) and blew dry well without frizz. Used way less shampoo than usual too!
08/31/2022
Trey

United States
Super easy to use
At first, using a shampoo bar may seem a little strange. You may be thinking "how do I use one"? Well, they are so easy to use, there really is no wrong way. I've found that just rubbing the bar directly on my head in small circles until I feel it start sudsing and the then just massaging into my scalp for 10 seconds or so works great! Super easy and kind of fun. Brixy leaves my hair looking and feeling great!
08/27/2022
Paula

United States
Love! Love! Love!
I love this shampoo. It leaves my hair soft and smelling great!