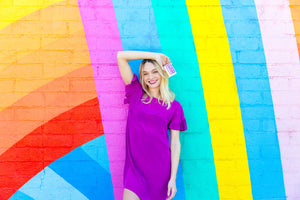 BRIXY bars were born from the idea that exceptional body care doesn't have to come in a plastic bottle, and we want you to feel 100% confident about replacing the disposable plastic in your shower with our more sustainable BRIXY bars. If you are not fully satisfied with your purchase, kindly complete the following form to receive a refund.

Refund requests are accepted within 30 days of purchase for orders placed on gobrixy.com. Refunds are for the purchase price of the product and do not cover shipping fee.  

When reaching out, please include your order number, the product that did not meet your expectations, the reason for your refund request, how we can do better next time, and any additional comments you might have.