Beauty Conscious
BRIXY bars deliver an exceptional experience leaving your hair looking healthier and your skin feeling softer after just one use.
Mindfully Made
Made of only the cleanest ingredients for a better bar. 
Planet Friendly
Our packaging is plastic free, always. One BRIXY bar will last as long as two plastic bottles of conventional personal care.
Using BRIXY Bars
You may be curious about the whole BRIXY bar experience, especially if you haven't used a shampoo or conditioner bar before. Take a breath and rest easy, our BRIXY bars are simple and delightful to use – and not all that different from conventional products (except without all the plastic waste)!
Our Clean Ingredients
From our gentle cleansers to our super hydrators, BRIXY bars are full of clean, high-performance ingredients. We value transparency and invite you to take a closer look at each of the ingredients we use. It may leave you wondering how we got so much good stuff in such a cute little bar!
Customer Reviews
Write a Review
Ask a Question
09/22/2022
Misty

United States
Loving this conditioner bar
The coconut vanilla starter pack which includes, shampoo, conditioner, and body wash has been life-changing! Not only do these products have a light smell which I like because heavy scents give me headaches but it feels so nice and smooth on my skin and in my hair. I can see and feel a difference with the environmentally friendly products I have been choosing lately, also I've been using the bars for a couple of weeks and they are still in good shape, I recommend giving them a try!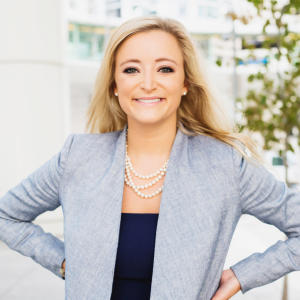 K
09/05/2022
Kelsey

United States
Super smooth!
Impressed with how smooth my hair was - using a conditioning bar for my hair care had me nervous as I have fine, highlighted, easily prone to damage hair and as a result spend considerable focus on finding great options that take care of it. I've been swimming a lot this summer, and even so, this plus the shampoo did a great job of neutralizing the chlorine, protecting my blonde, and providing a great blow out style.
08/31/2022
Trey

United States
So happy I switched
I'm so happy I made the switch from regular conditioner in plastic bottles to Brixy bars. The bars are simple to use... I just swipe the bar directly on my hair focusing on the middle and ends. Once I notice my hair feels "covered", I kind of comb it through with my fingers, let is sit for about a minute, and rinse away. My hair has never been softer or shinier!
08/17/2022
Danielle

United States
impressive!
Really impressed with how this conditioner hydrates my dry hair. It does take a second to get going with the water since it's not formulated as a liquid, but it works incredibly well once the bar softens up a bit. Super happy with the results from both the shampoo and conditioner.
08/17/2022
Kevin

United States
A conditioner that just works!
If you're looking for a conditioner that just simply works better than whatever you're currently using, this is the answer. It has a fairly light scent, so you're not getting punched in the face with the aroma. It is important to get the bar wet to get it working. But then it feels great in the hair. It is also amazing how long it lasts. Replacing two bottles of your regular conditioner with a single bar is a winning answer for the planet.